How Scalable is Your
E-commerce Business?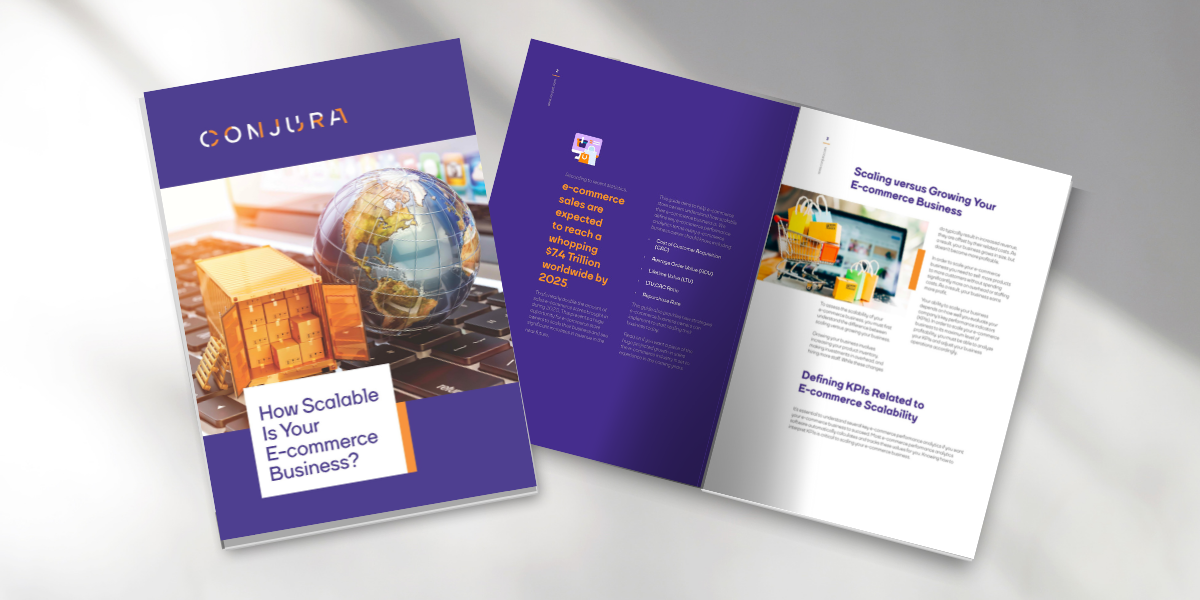 This guide aims to help e-commerce store owners understand how scalable their e-commerce business is. We define key e-commerce performance analytics terms every e-commerce business owner should know, including:
Cost of Customer Acquisition (CAC)

Average Order Value (AOV)

Lifetime Value (LTV)

LTV:CAC Ratio

Repurchase Rate
This guide also provides new strategies e-commerce business owners can implement to start scaling their business today.

Read on if you want a piece of the huge projected growth in sales the e-commerce industry is set to experience in the coming years.report looks at the performance of Fashion as an e-commerce vertical during the introduction of the pandemic in 2020 through to its exit in 2021.